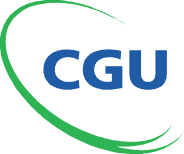 Dixon Insurance Services was ready and able to respond to client losses as a result of Cyclone Marcia in February 2015.
Brendon Reck who owns the Terry White Chemist franchise in Rockhampton has been a long standing client and suffered significant damage and potential losses when water inundated the Stockland Shopping Centre in North Rockhampton.
Damage was enough to cause a closure of the Mandalay Medical Centre managed by Brendan along with his own damage to store facilities.
During the ordeal, Brendan was in constant discussions with Ken and following the event and roads being open, Ken drove to Rockhampton the following Wednesday (a couple of days after the event) to meet with Brendon, his wife and doctors in the medical centre. Ken had also arranged for the CGU State Manager to be on site and Ian also met our client along with CGU representatives.
Post inspection, Ken outlayed a full synopsis of the claim to his client and to CGU Claims on how it could be best managed in a short time frame within the workings of the ISR and Corporate Liability policies. CGU was impressed with the presentation and the information supplied which allowed them to actively manage the claim in a positive way. This level of claims service is what we expect from our insurers for our clients.
CGU was so impressed by the processes we put in play and the proactive role we took to manage the claim, they decided to use this experience to demonstrate the benefits of an insurance broker and how this plays to achieving the best results for clients.